Who We Serve
You may be wondering "do we really need HR help?" It is a common question for many businesses. Our team at SilverLine can help you talk through your HR concerns and provide recommendations for customized solutions.
You may be a candidate for outsourcing HR services for your company when you are:
Too small for your own in-house HR leadership
Needing guidance on adding HR leadership
An established company, but additional help or coaching for your in-house HR team
Seeking strategic guidance or project ownership in a specific human resource area
Managing or planning for major growth/change
Wanting to improve sub-optimal team performance
Experiencing high turnover
Struggling to achieve desired results (revenue, work output, etc.)
If any of these situations apply to your company, or if you have other HR needs contact us to learn more about how we can help you.
Our Clients
We work as your partner to help you build great teams, articulate and integrate culture, strengthen leadership, and increase employee retention and satisfaction.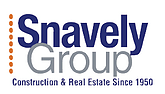 Julie and her team are indispensable to us. Not only do they understand our business and our culture, SilverLine has efficient processes that yield great hires who hit the ground running.  I value the experience, directness and drive for results from Julie and her team and view them as key strategic partners. I value Julie's experience, directness, and drive for results and view her as a strategic partner.
WISR
Kate Volzer
Co-founder & CEO
We're not experts in DEI and we wanted to make sure we got it right for our team. Julie from SilverLine Consulting did a wonderful job researching programs and ultimately facilitated what was a high impact program for us. From the CEO perspective, it was invaluable to have an expert I could lean on to guide our team.
Drive Capital
Robert Hatta
Partner
SilverLine is a go-to firm for start-ups and high growth companies and has worked successfully with several of our portfolio companies. Their team understands the unique context that comes with building a tech startup because it is what she's done throughout her career. She is a thoughtful partner to entrepreneurs who, in many cases, are navigating the waters of recruiting and HR for the first time. That's why I recommend her and the team at SilverLine. Robert Hatta, partner
Cleveland Museum of Natural History
Sonia Winner
President & CEO
People are the most important part of any organization so creating a culture that engages colleagues helps us to serve our community at large.  SilverLine Consulting has been an important partner in this effort."
SilverLine Consulting has been an incredible recruiting partner for BoxCast.  Silverline allows us to ramp our recruiting efforts up and down with ease, and they provide excellent service. I love their candid and honest approach. Overall, we find their process efficient and effective at helping us find great talent.  I would strongly recommend SilverLine's recruiting team to identify exceptional talent that aligns with your organization's culture -- their results speak for themselves.
Snavely Construction
Pete Snavely
President
SilverLine Consulting understands what a construction company of our size, and a family-owned company at our stage need most when it comes to talent.  They have been a valuable partner whether we are looking for project managers, project engineers, superintendents or office staff, or planning for the next generation."
North Coast Ventures
Todd Federman
Managing Director
SilverLine is a trusted and valued partner to many North Coast Ventures companies and is a key contributor to the portfolio's success. SilverLine helps our companies scale faster.
Get Started
Contact us today for a free consultation from one of our experts.