HOW TO LOSE CANDIDATES AND ALIENATE PEOPLE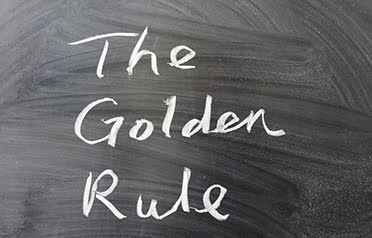 Your mom taught you to be polite, right? Maybe she didn't. If not, I'm here to help.
If you are trying to land a candidate, heed my advice: Remember the "golden rule" (isn't this from kindergarten?). Be POLITE, treat candidates the way you'd like to be treated, and if you weren't allowed to do it at the dinner table growing up, don't do it during an interview.
If you'd like to completely ignore this advice, you may try the following common practices during interviews (note my sarcasm):
1. Text someone during the interview; the candidate doesn't mind. While you're at it, update your Facebook status, and check a few emails. Glance up at the candidate only occasionally.
2. Let the company's lowest performer or even the employee with the worst attitude conduct interviews. And definitely don't make any attempts to sell your company to the candidate. They need you, remember?
3. Do ONE MORE phone interview just to be sure. The first four just weren't enough to warrant a face-to-face meeting, and the candidate has nothing else in their life going on anyway.
4. No matter how amazing the candidate seems, always focus on the process. The paperwork, the application, the resume. Make sure to put pressure on the candidate to get everything submitted and then put it in a file folder. Don't proceed until you do.
5. Make sure to ignore emails and whatever you do, don't contact the candidate in between steps. There's no need to communicate feedback or a reasonable timeline. People like mystery.
Sure, these ideas are cringe-worthy, but they happen ALL THE TIME. You would be surprised how often the candidate experience is ignored during the hiring process. It's easy to do; we are busy, right? That doesn't mean it's good business… Recruiter.com cited recent surveys suggesting that 83% of applicants tell their friends and family about a bad experience and 64% of applicants convey their disappointment via social media. That's a lot of talking about your company – and it's not the press you want. In competitive markets where talent is hard to come by, that negative attention can cause you to lose future candidates and even potential customers.
Even the process itself can turn people away. Interview processes are becoming longer and more elaborate. Employers are requesting work intensive presentations, reports and work samples in unrealistic timeframes, not to mention multiple interviews spanning months. An analysis by Glassdoor as referenced by The New York Times suggests that an average interview process in 2013 lasted 23 days compared to an average of only 12 days in 2009. Is this necessary? Don't let the fear of making a mistake or an over-processed approach hurt your image.
If you can see yourself in some of these sarcastic comments, or in the actual data, don't panic – there is an easy fix. Check your ego at the door and treat candidates with respect. Communicate honestly and often during the hiring process to ensure that candidates don't get frustrated. Approach the candidate experience as a 2-way conversation and don't forget to tell them what's in it for them. Finally, remember that candidates are people too and often have full time jobs and real-life time constraints. Their time is just as valuable as yours, so be reasonable with requests for meetings and extra work.
If all else fails, remember the "Golden Rule" and treat candidates the way that you'd want to be treated. You never know if that current candidate might be interviewing you for your future role.
Join our newsletter and stay up to date with blog posts!